a prince of my own fantasy.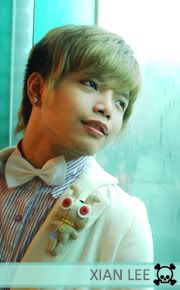 Welcome, stranger.
Annyeong! Xian Lee is a 19 year-old college student taking up Advertising Arts at the University Santo Tomas-College of Fine Arts and Design (UST-CFAD) who loves fashion, music, food and cute stuffs.
All photos © Xian Lee unless otherwise specified. Please do not steal them, use without permission, or make a profit out of them. For inquiries, kindly send an email to xianapolonio at ymail dot com


Original theme by myself
.